The Puterach and Pudrac stones
A 94kg (207lbs) replacement stone sits next to its ancient standing stone partner, ready for a traditional lift reminiscent of the modern day Atlas stone load.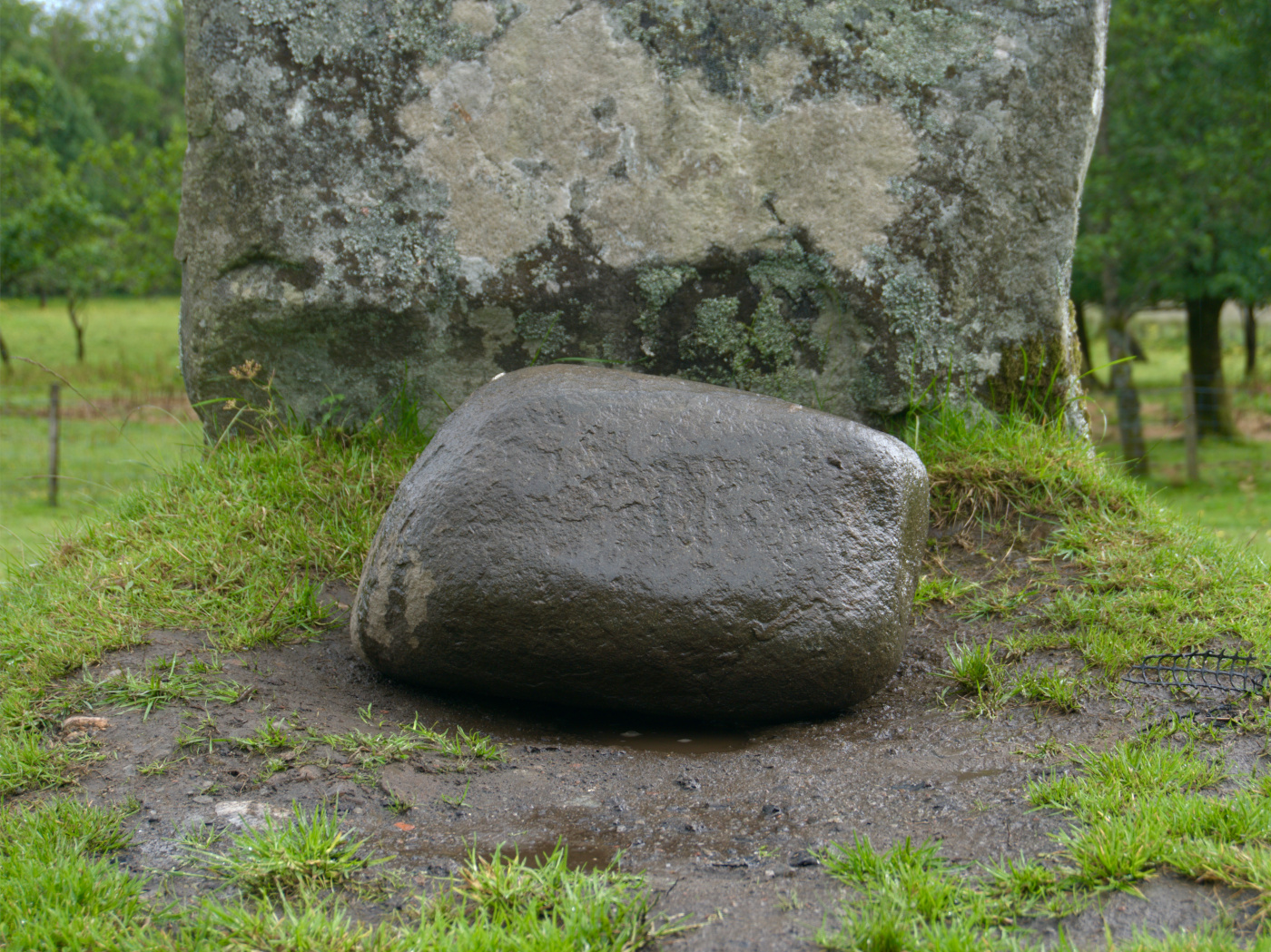 Challenge
The challenge is to lift the Puterach (the stone) onto the Pudrac (the plinth).
Loading the Puterach on the eastern side of the Pudrac is traditional. However, it can be lifted from any of the four faces.
This is a very accessible lift for new stone lifters — the relatively light stone, and the well-defined goal of placing the stone on the plinth make it an ideal challenge that is a favourite of many stonelifters.
History
The Pudrac has been standing for many hundreds of years. Archaeologists have examined the stone and speculated its purpose. But one thing we know for sure is its use as a plinth for a lifting stone called the Puterach.
The first written reference to the Puterach stone was in 1848, but it was likely used in the 1600's. Making the stone site over 400 years old!
The Puterach was almost definitely a MacGregor stone:
The stone was a test of strength for young men, who had to lift it on to another stone.

Amelia Georgina Murray MacGregor History of Clan Gregor (1898)
There are even MacGregors who were named after the stone.
Unfortunately, the original stone is long gone. It was either thrown in a river, or built into the Manse dyke wall some time in the 1800's. This was done after a minister of the parish declared lifting the stone to be a dangerous pastime after many people were injured from attempting to lift the stone.
Peter Martin found a replacement stone to be used as the new partner for the Pudrac in 2011. It's a local stone that is likely very close to the orginal.
The Puterach is known for being located near Balquhidder and the grave site of Rob Roy MacGregor. It's almost a given that he attempted the Puterach.
Location
The stone and its plinth are located on private land where the owners kindly allow lifters to lift the stone. They also have an Instagram page and now record attempts in their visitor's book.
The site is now also home to the Monachyle Stone (120kg, 265lbs) which was moved here from nearby after it was damaged by fire. The Monachyle Stone should not be lifted to the Pudrac plinth due to the risk of excessive wear and damage to the plinth.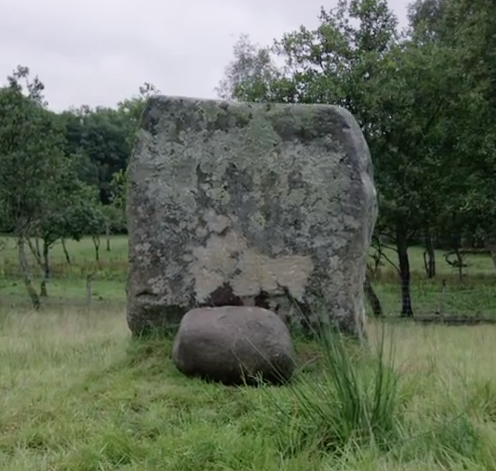 The precise location is on our map.
Attempts
If you — or someone you know — has attempted to lift the Puterach, please send us a link, and we will add your lift to this section on this page. Youtube videos and Instagram posts are both acceptable!
Scott O'Neill with a nice lift of the Puterach in the rain.
Lee Diack lifts the Puterach alongside Colin Bryce.
James Graham lifts the Puterach in bike leathers and race boots.
In media
Briefly seen in Stoneland
References
Stonelifting: An Ancient Test of Strength Revived - Martin Jancsics and Dr. Bill Crawford