Garreg Orchest
Garreg Orchest — sometimes referred to as the Ysbyty Ifan Stone due to its location — is a large and awkward 136kg (300lbs) carrying stone in Wales.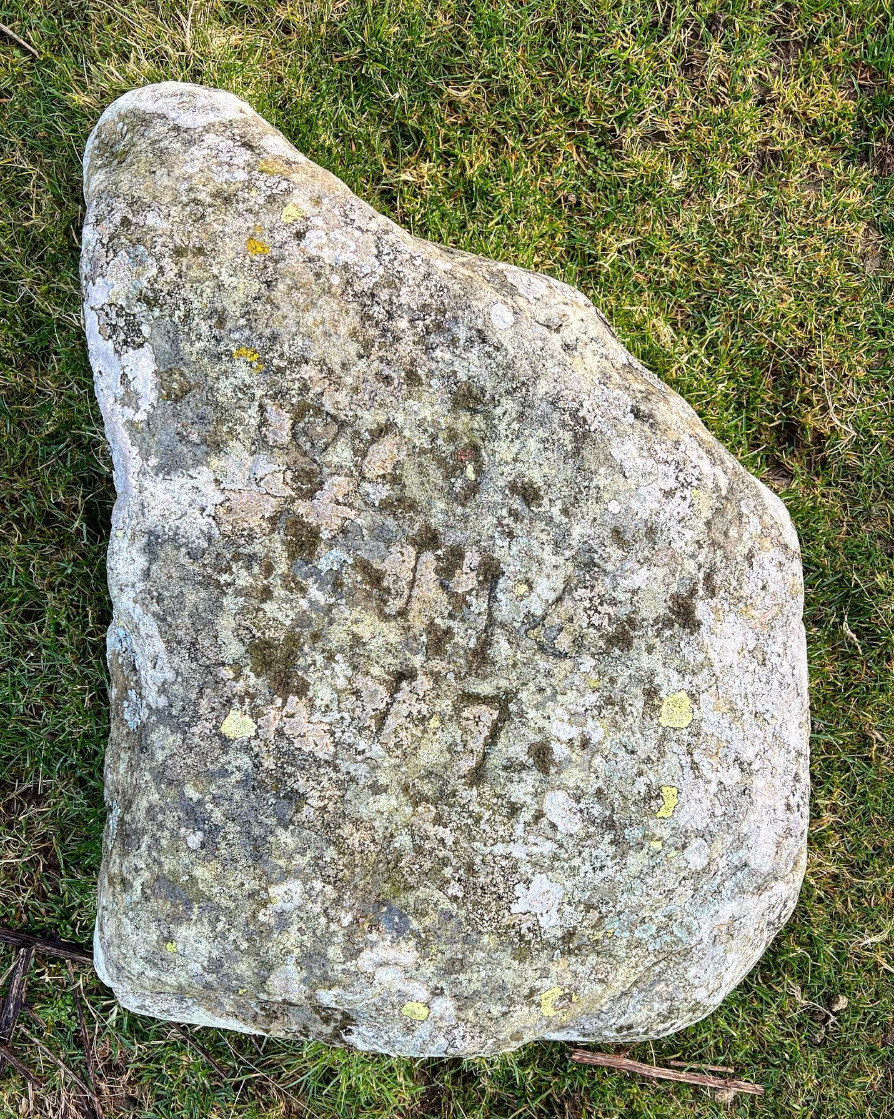 Challenge
Garreg Orchest's current challenge is to lift and carry it as far as possible — similar to Iceland's Húsafell Stone. Though unlike the Húsafell stone there is no sheep pen that you need to walk around.
David Horne walked 62 feet (18.9m) with the stone on the 6th of March 2012. David's feat is the farthest recorded carry we have.1
History
As far as we know only an oral history of the stone exists. Naturally this history has diminished over the generations. However, there is one story of a shepherd who was able to press the stone above his head.
The stone is engraved with the date '1868'. Sadly, there is little information on the significance of the date. We can only speculate that the date could refer to the year the stone was first lifted, as is seen in some stonelifting cultures. However, there is nothing to suggest that this is the case either. So for now the significance remains unknown. The engraving is rather hard to see due to weathering of the stone over the years. There appears to be other characters or numbers engraved on the stone, but they are equally, if not more, difficult to read.
Gwyn Davies — the farmer whose land the stone sits on — is adamant that the name of the stone is 'Garreg Orchest' and not 'The Ysbyty Ifan Stone' as it has been referred to on occasion.
Location
Garreg Orchest is located on a farm and requires an off-road vehicle to access (if not on foot). The farmers who own the land, Robin & Gwyn, are very welcoming and expect visitors to lift the stone. However, they request that lifters avoid visiting during lambing season (April to mid May).
To arrange a lift of the stone please contact Robin Davies: robeidda@hotmail.co.uk
The address of the farm is: Eidda Fawr Farm, Betws-y-Coed, LL24 0NF — It is the 3rd farm on the road.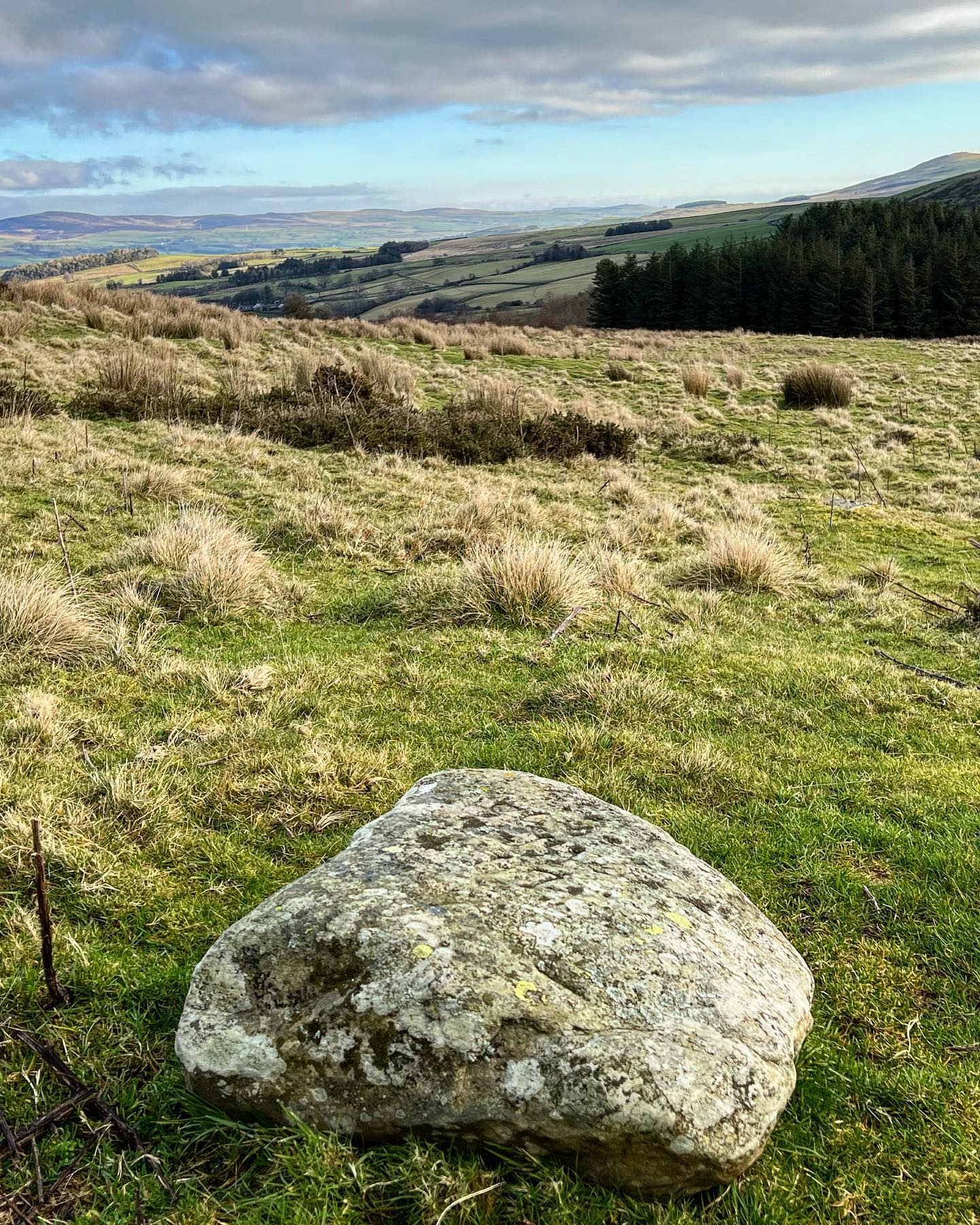 The location of the stone is on our map.
Contributions
A massive thanks to David Brodlie for his extensive contributions to this page — especially for the location, contact details, images, and for sharing his research.
References
David Horne carries the stone 62 feet: