Dalwhinnie Stone
---
At 102kg, this oval granite stone makes for a perfect lift for new stonelifters.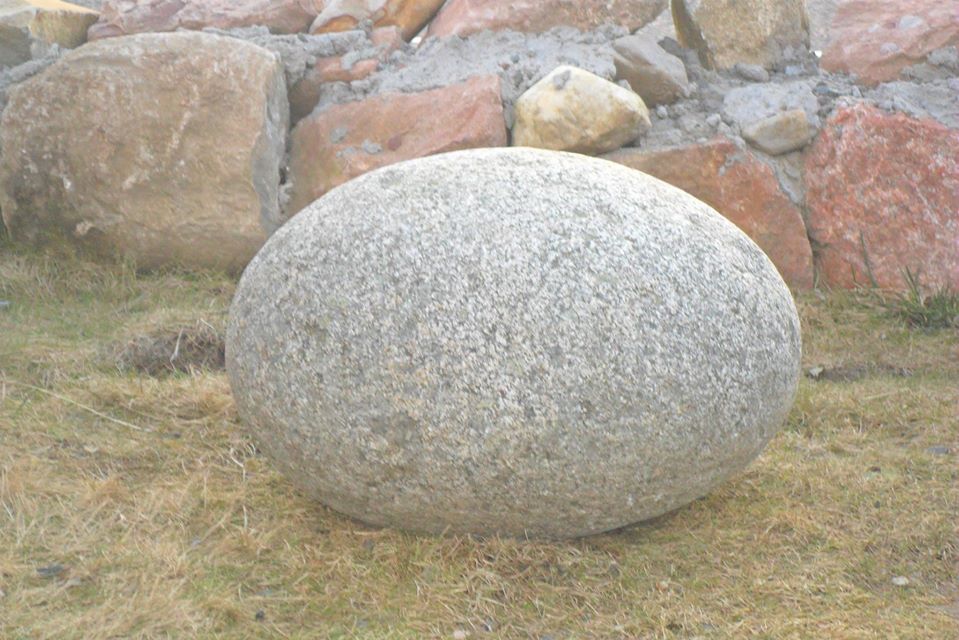 Challenge
Like other traditional lifting stones, the five stages of lift apply here:
Break the ground (put wind beneath the stone)
Bring the stone to waist height (lap the stone)
Bring the stone to the chest
Bring the stone to the shoulder
Press the stone overhead
The stone's weight, texture, and balance make the Dalwhinnie stone a good stone for new stonelifters!
History
The Dalwhinnie stone sits in the small village of Dalwhinnie - the stones namesake. It was likely fished from the nearby River Truim.
It was claimed to be the sister stone to the Stone of Heroes - a similar but larger (132kg) stone which was occasionally used at the Newtonmore Highland Games. The claim of the two stones being related doesn't seem to have any weight to it though.
The well known Highland Games athlete A.A. Cameron lifted the Dalwhinnie Stone circa 1920. The local newspaper reported that he carried it into the bar of the hotel, placed it on the counter and demanded a pint. (This is likely where the popular myth of Bill Kazmaier carrying the Inver Stone into the Inver Inn comes from.)
Unfortunately, the stone doesn't have much more of a history. However, thanks to its shape and size, and the fact that it sits in a small village that has been used as a resting stop for hundreds of years, it might be ok to assume the stone was used to pass the time for people passing through the village. The stone is a clear lifting stone, no matter how long it has been sat in the village.
Location
The Dalwhinnie stone is located in front of The Snack Shack in Dalwhinnie.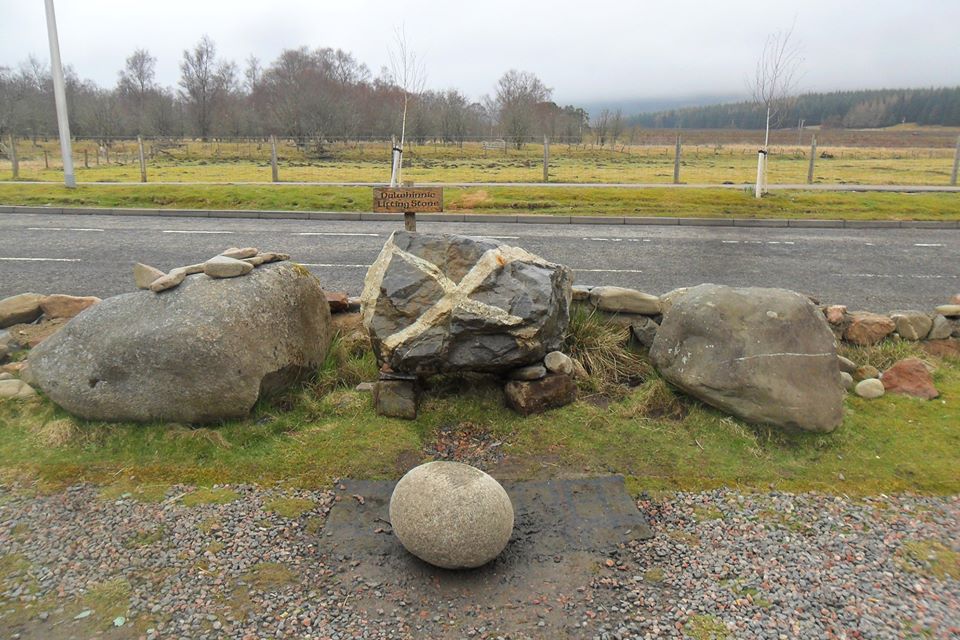 The precise location is on our map.
Attempts
If you - or someone you know - has attempted to lift the Dalwhinnie stone, please send us a link, and we will add your lift to this section on this page. Youtube videos and Instagram posts are both acceptable!
In media
Briefly seen in Stoneland
References
Stonelifting: An Ancient Test of Strength Revived - Martin Jancsics and Dr. Bill Crawford