The Giant's Stone
This seemingly unremarkable stone lies on a Yorkshire street. But it has a big story.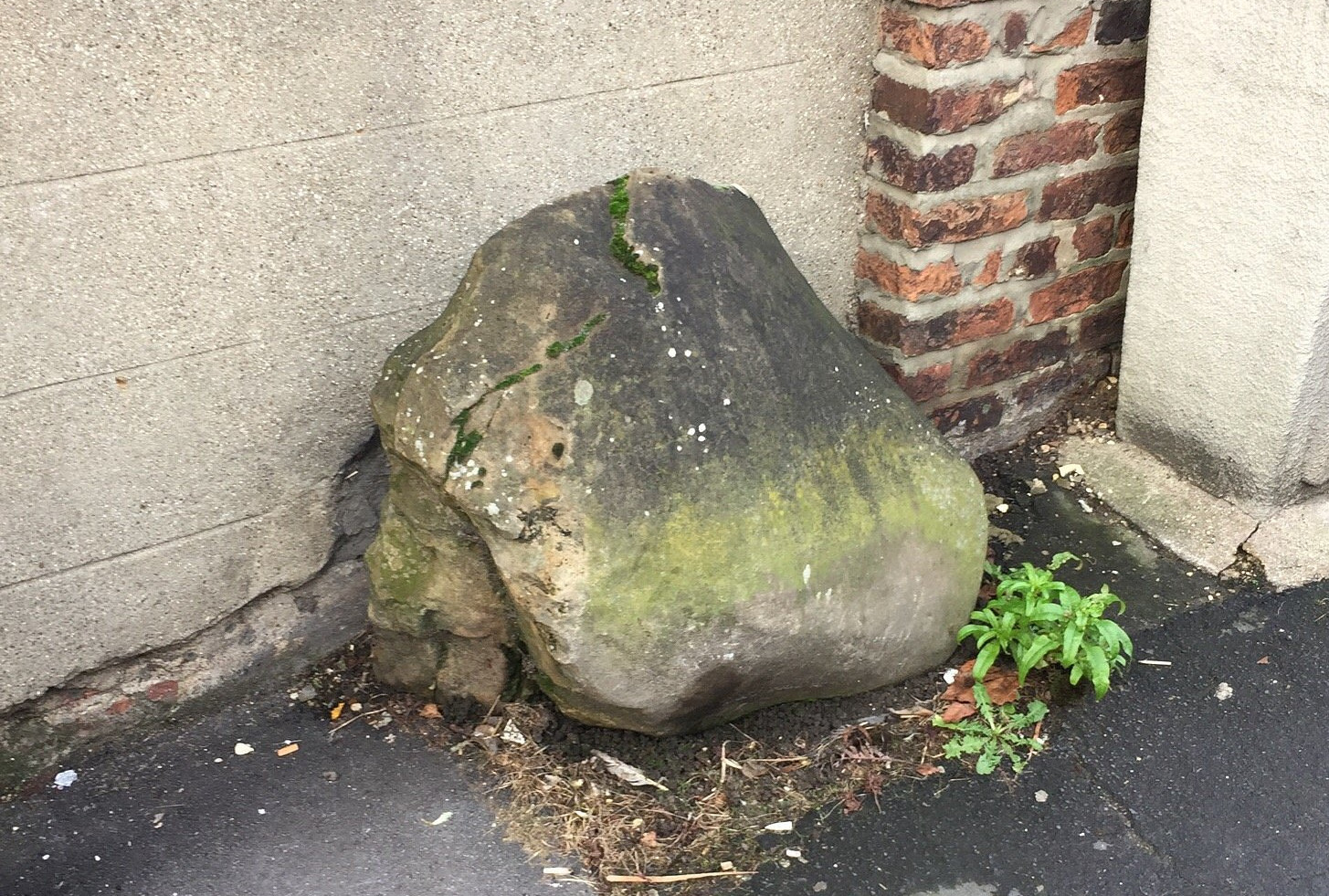 History
William Bradley of Market Weighton was born in 1787. And as a child he grew quickly, drawing the attention of other children who mocked him for his height. By the time he reached 18, he was a towering 7ft 9 inches (236cm) and weighed 27st (171kg, 378lbs). Over 200 years later, William is still recorded as England's tallest man.
After leaving school, William put his size and strength to use as a farm hand. It's said that he would regularly break the tools designed for average-sized people and had to use bespoke tools instead. Eventually, he was discovered by a traveling circus, where he became a freak show — a popular form of entertainment at the time.
William also enjoyed making bets with people. One of his favourite challenges was loading a manure wagon faster than two regular-sized men. However, his most famous bet is related to this stone.
Someone wagered that William couldn't carry this huge stone from Goodmanham (the next village over) back to Market Weighton. Of course, William accepted the challenge. And according to local legend, he easily carried the stone, winning the bet. However, the distance William actually covered is somewhat disputed. Some sources say he carried the stone all the way from Goodmanham1 — a distance of about a mile (1.6km). And other references say he carried the stone about ¼ of a mile (400m).2 A distance of 400m would place the stone on Goodmanham Road before being carried to its current location. So it's plausible that William's feat has been exaggerated over time.
Like many giants, William died young at just 33 years of age in 1820. The Giant's Stone hasn't been carried since.
William Bradley's legacy in Market Weighton continues today — there is a life-sized wooden statue carved by a local sculptor in the centre of the town. And the town celebrates a Giant Community Day each year.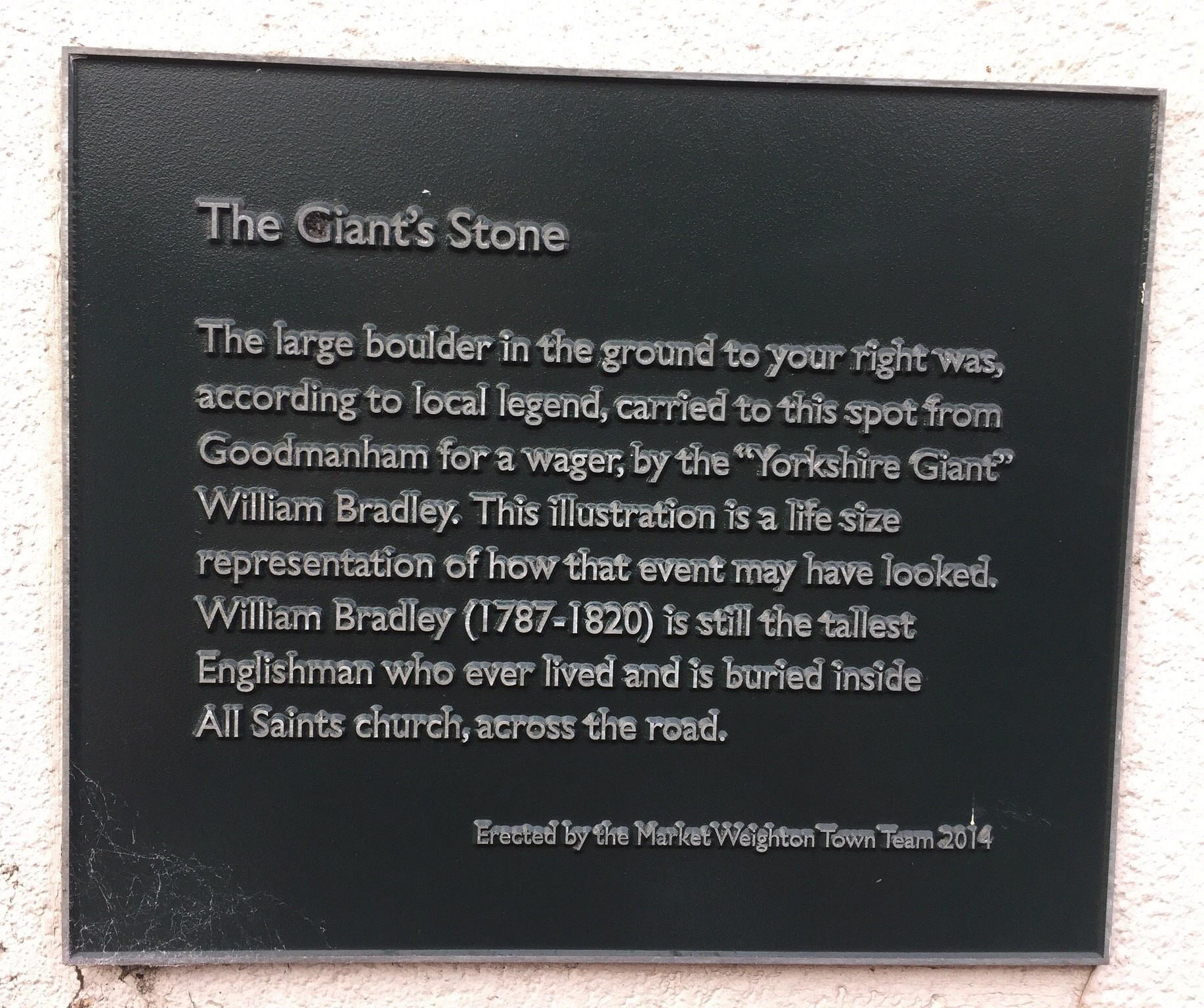 Location
The stone sits next to a life-sized mural depicting the giant's feat.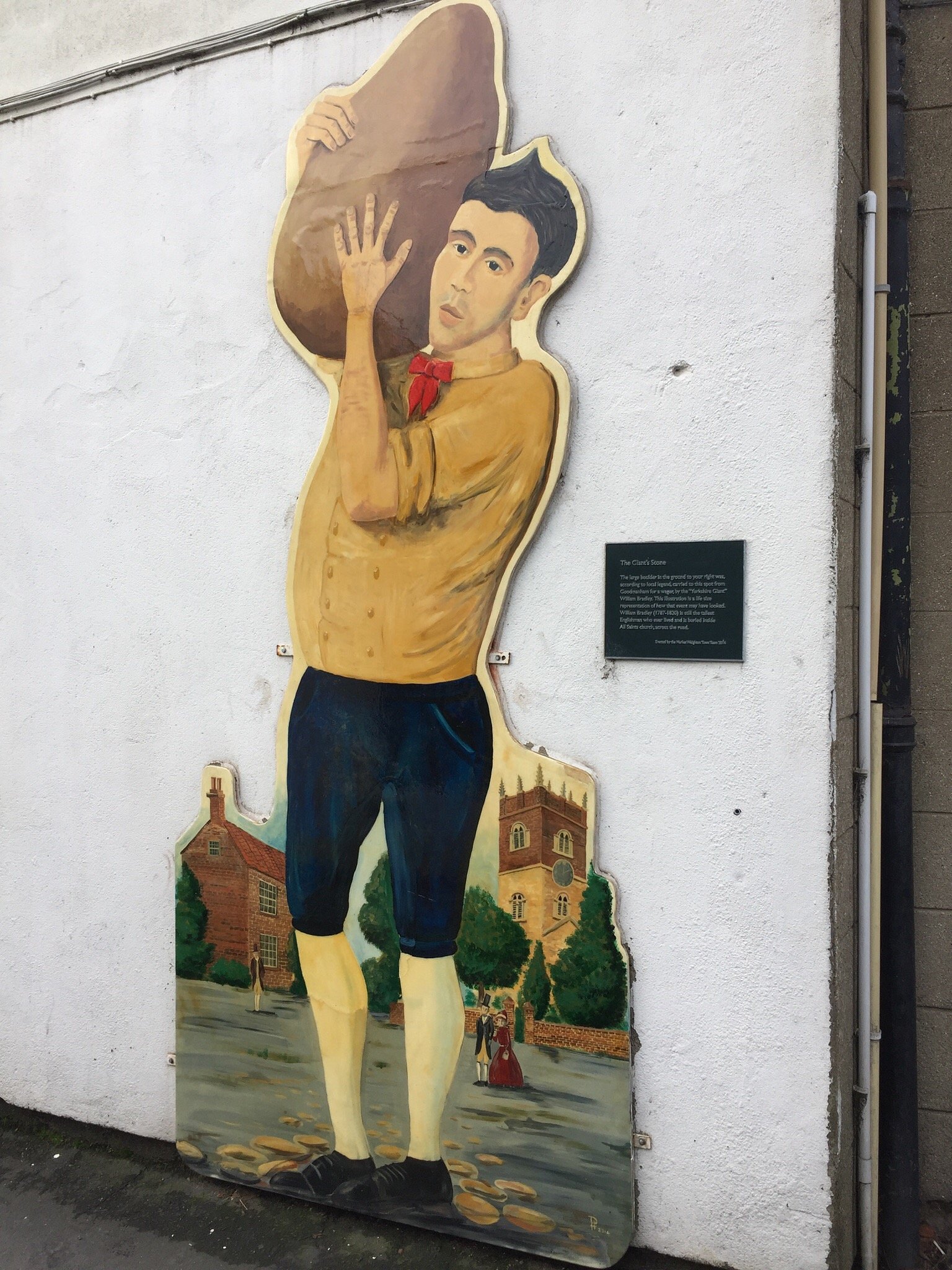 The location of the stone is on our map.
References