三ノ宮卯之助の大盤石 - Sannomiya Unosuke's large stone
---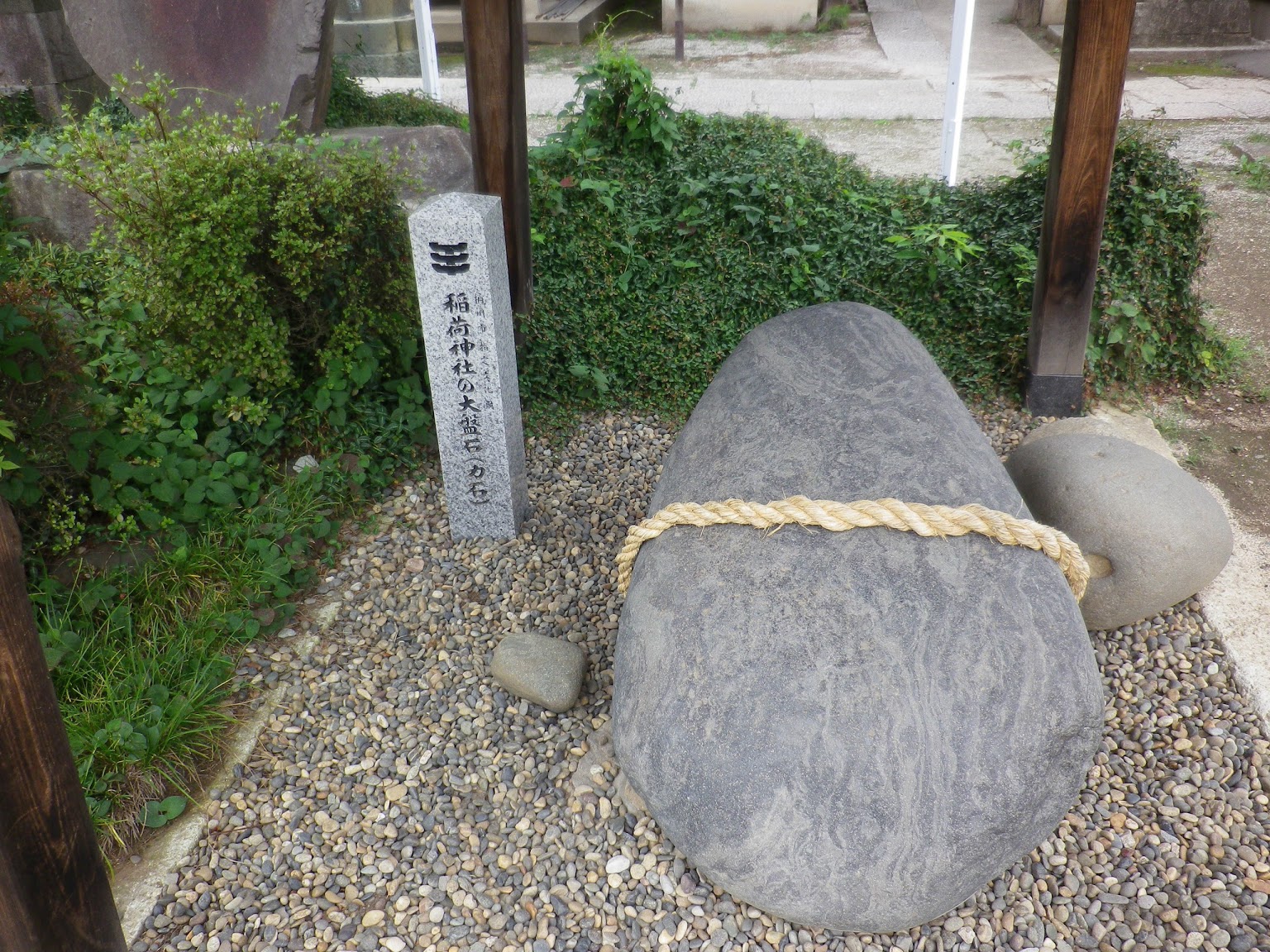 History
This is one of the heaviest lifting stones that we know of. It's also (unsurprisingly) the heaviest lifting stone in Japan. It weighs 610kg!
For some, it might come as a huge surprise that Japan has lifting stones. But the reality is that Japan likely has the largest number of lifting stones in the world, with over 10,000 known stones.
Unosuke was born weak but became the strongest sumo wrestler of the Edo period. He lifted the stone in 1852 at age 45 on the day of the Inari Jinja Shrine festival to an amazed audience.
But how did he do it? Unlike the traditional style of stone lifting, where the lifter picks the stone from the floor, Unosuke had the stone lifted to his feet. From there, he performed a dangerous feat of strength where he balanced the stone and pressed it with his legs - using the famous lower-body strength of a sumo wrestler.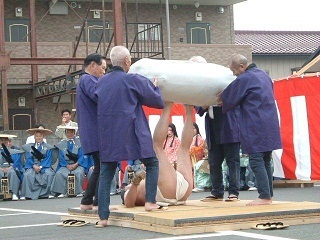 Not only did Unosuke lift the heaviest stone, he is responsible for lifting at least 39 other stones - more than anyone else in Japan. Seven of these stones are designated tangible cultural properties.
Unosuke sadly died at 48 years old.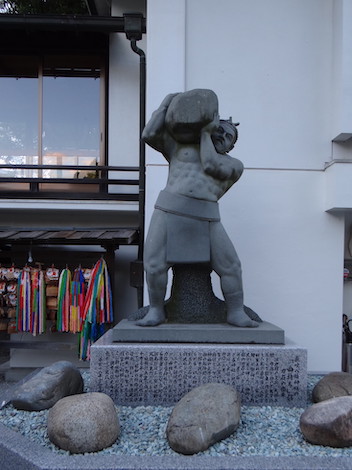 Like many other Japanese Chikaraishi (power stones) this stone is inscribed with information about the stone and the lifter.
The stone is 1.25m long, 0.67m wide, and 0.4m thick.
Location
This massive stone is located at the Okegawa Inari Shrine in Saitama, Japan.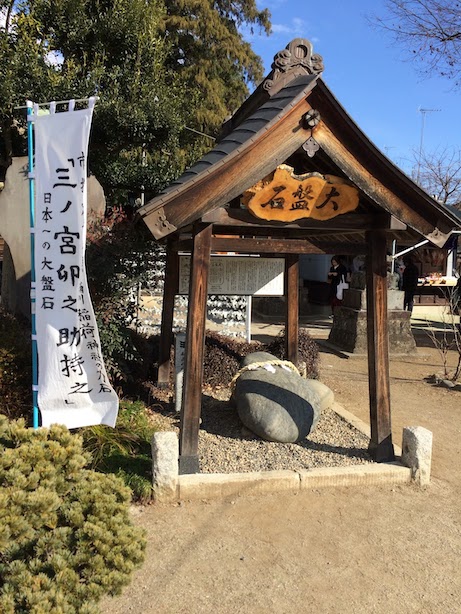 The location is on our map.
References
Sannomiya Unosuke's large stone - japantravel.com
Sannomiya Unosuke's large stone - heihei2010.blog.fc2.com
Sannomiya Unosuke's large stone - chikaraishiworld.blog.fc2.com