The Blue Stone of Old Hartley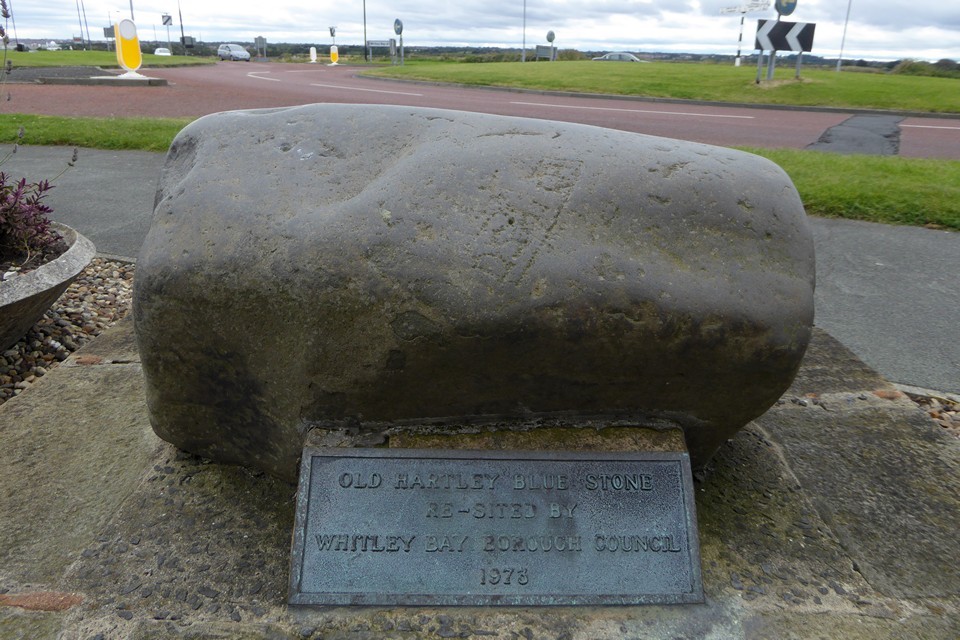 History
Originally thought to be a Saxon boundary stone, this stone once marked the centre of the village of Hartley. In the 14th century, people believed that touching the stone would make you immune from the plague. Later, the stone became a symbol of fortune that was traditionally kissed before you became a citizen of Hartley.
Some suggest that the correct spelling is 'Blewstone' which refers to the stone's original purpose as an ancient Saxon oath stone.
William Carr — known as The Hartley Samson — is said to have demonstrated his strength by lifting the stone, and then carrying it under his arm in the late 1700's — just one of his many feats of strength.
Most of the old village was demonlished in the 1940's and the stone was buried. Eventually it was embedded into a monument with concrete in 1973 as close to its original position as possible. The plaque on the monument reads:
Old Hartley Blue Stone re-sited by Whitley Bay Borough Council 1973
After researching William Carr, David Horne had the opportunity to lift the stone himself in 1999. The local council removed the stone from the monument ready for the attempt. Then, in front of the local press and David Webster, he managed to break the stone off of the ground on his fifth attempt. He remarks that the stone was 'very smooth and glass-like', and he estimates that the stone weighs up to 220kg!
After David Horne's attempt, the blue stone was re-set into the monument outside the pub where it currently sits.
Whilst the stone isn't a 'traditional' lifting stone, and only has a small lifting history, we think it deserves some recognition. Especially as it's one of the few historic stones that we know of in England.
Location
The Blue stone of Old Hartley sits outside the Delaval Arms in Hartley.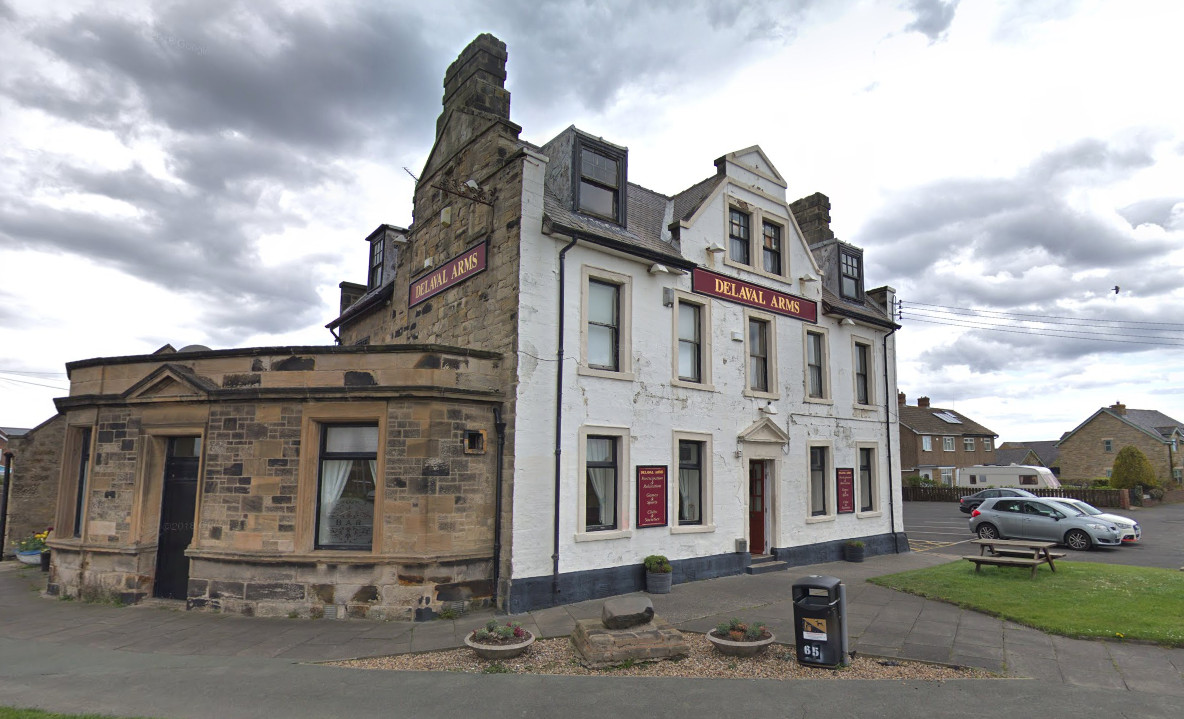 The precise location is on our map.
Contributions
Thanks to David Horne for his contributions, and to Matt Dehaty for the tip-off about the stone.
References