Y Garreg Orchest
---
Y Garreg Orchest, otherwise known as the Criccieth Stone weighs 177.5kg. It's the most well-known Welsh lifting stone. It's egg-shaped with a noticable broken chunk.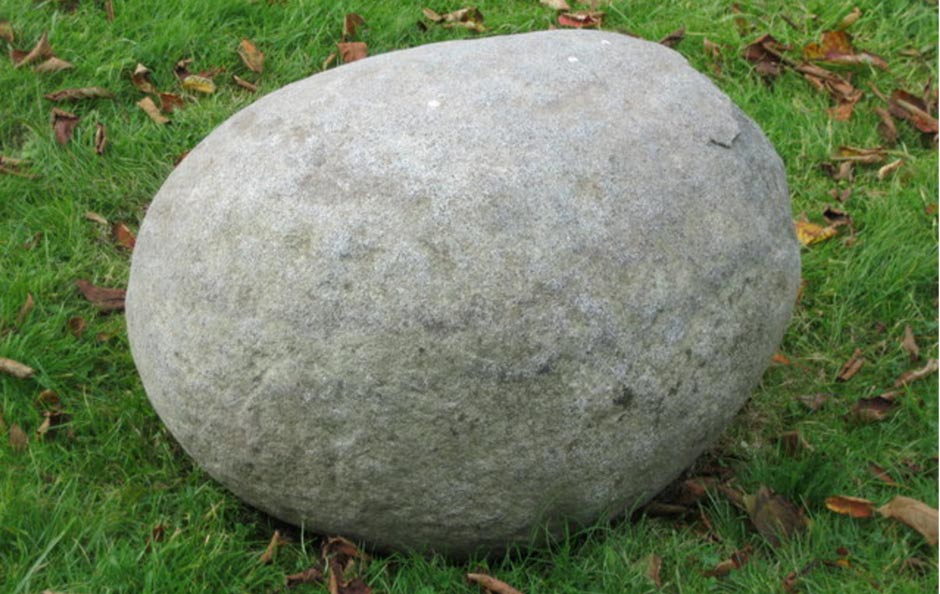 Challenge
An event is held at Criccieth Memorial Hall each year to challenge lifters to lift the stone. Outside of the event lifters can make arrangements with the caretaker to attempt a lift of the stone and have it recorded in the guestbook.
There are three levels of lift:
Break the ground (put wind beneath the stone)
To the chest
To the shoulder
The sign next to the stone outlines the stone lift rules:
Treat the stone with respect
No lifting aids, straps, etc may be used
No Tacky or sticky substances
Chalk may be used
Replace the stone where you found it
Be proud of your attempt
Sign the guestbook
These rules are basic etiquette for natural stone lifting, but it's a nice reminder next to the stone.
History
In Wales, stone lifting was a common practice performed by young boys as a rite of passage into manhood, similarly to other stone lifting cultures in the British Isles. Once a young boy could lift the stone to his waist he was considered a man.
The Criccieth stone was used as a testing stone to determine the strength of the strongest man in the area. It's also the heaviest (traditional style) historic lifting stone in the British Isles (that we know of).
David Lloyd George - Prime Minister of the UK between 1916 and 1922 - is said to have been inspired by the stone to enter politics. He laid the foundation stone of the Criccieth Memorial Hall in 1922 where the stone now sits.
Location
The Criccieth stone is kept in a locked box outside of the Criccieth Memorial Hall, where it has been kept for nearly 100 years.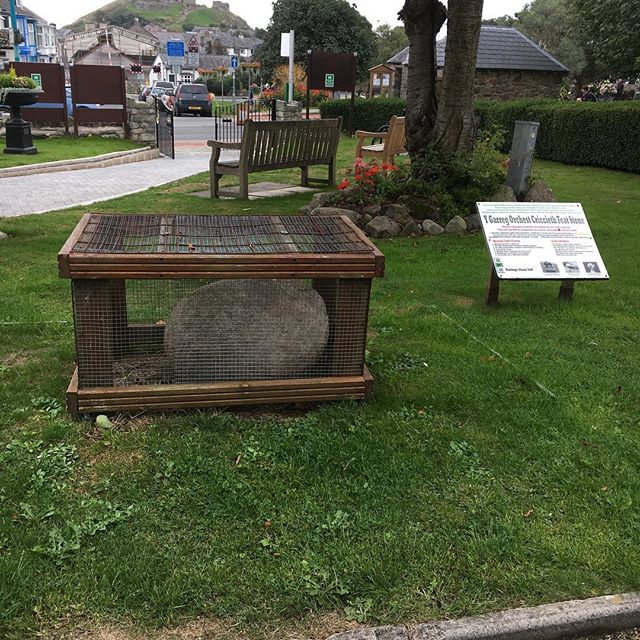 The precise location is on our map.
Attempts
If you - or someone you know - has attempted to lift the Criccieth stone, please send us a link, and we will add your lift to this section on this page. Youtube videos and Instagram posts are both acceptable!
References
Criccieth stone of strength facebook page