Marjunar Hav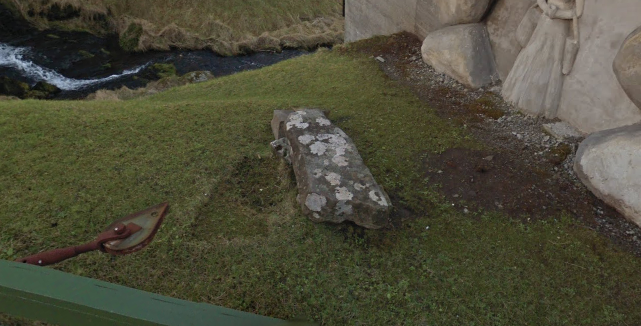 Marjunar Hav — or Marjun's lifting stone — is a giant slab that weighs 287.5kg (633lbs).
Challenge
Most Hav that are known to the stonelifting community are lifted from a small platform or blocks and held for time. Therefore, given the stone's size and shape, in addition to being placed on stones — it is assumed that Marjunar Hav is a hold for time challenge.
History
The legend of Marjunar Hav dates back to the 16th century.
Marjun was a housemaid who got pregnant out of wedlock. In the 16th century, women got the death penalty for bearing a child out of wedlock.
Legend says that Marjun lifted the massive stone when she went to tend to the cows in the field. Other maids tried to stop Marjun from lifting the stone, but Marjun said "I know what lies in store for me. I'd rather lose my life. This Hav will be my only legacy."
At some point in the stone's history it was moved down to the village, and currently sits at a mural — solidifying Marjun's legacy.
Location
Marjunar Hav sits at its mural in the tiny village of Mikladalur, on the Faroese Island of Kalsoy. The village has less than 50 residents.
The mural and the stone are fenced off, so it is assumed that the stone is not to be lifted.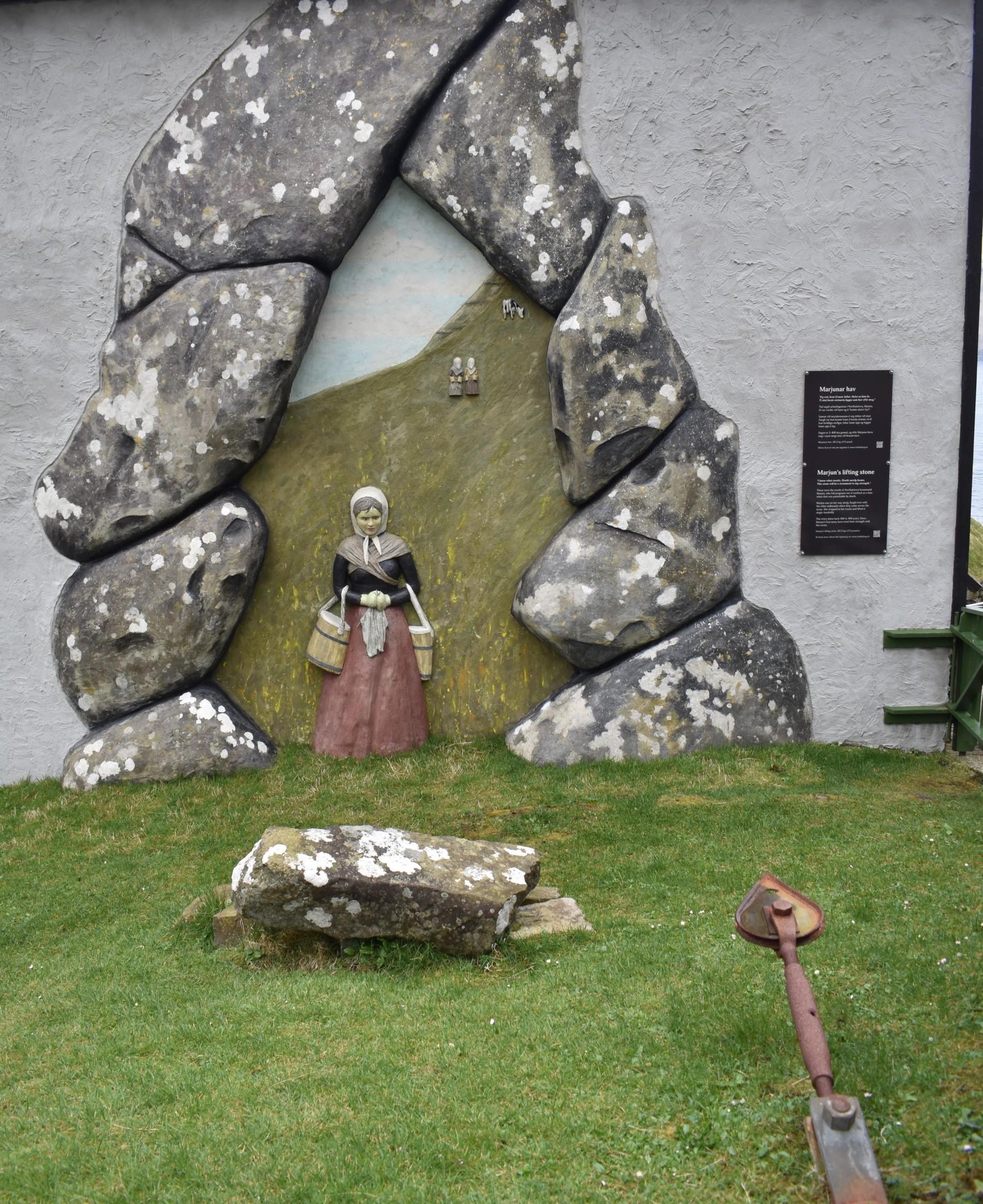 The precise location is on our map.
References